Agent Dashboard
Live Conversations
Offline messages
Contacts
Agent Dashboard
Agent Dashboard
This is the default page for agents.
To visit this page, from the main navigation bar go to – Products – Raibu.
On the agent dashboard, agents can see the high-level metrics related to living chat/video chat and offline messages.
By default data shown is for the last week and for all the chat interfaces.
If you want to see data for a specific chat interface for a specific date range then do the selections accordingly.
Metrics:
Total Responses – This will show the total live chats/video chats that happened in a given date range
Average response/day – This shows a daily average count of how many live chats/video chats happened for a given date range
Offline messages – This will show the total number of offline messages received for a given date range
Bar chart – This shows last week's data. Data is classified based on the total visitor for a given day and the count of contacts converted from visitors.
Appointments – This will show the list of upcoming appointments. Agents can join the appointments from the given link or using the "Join button"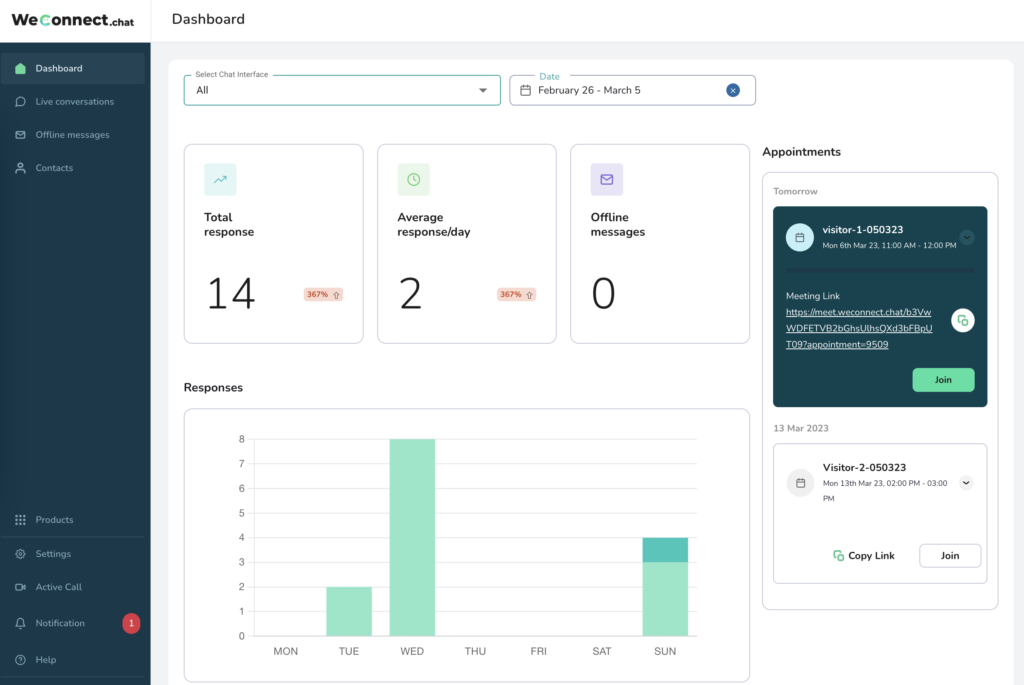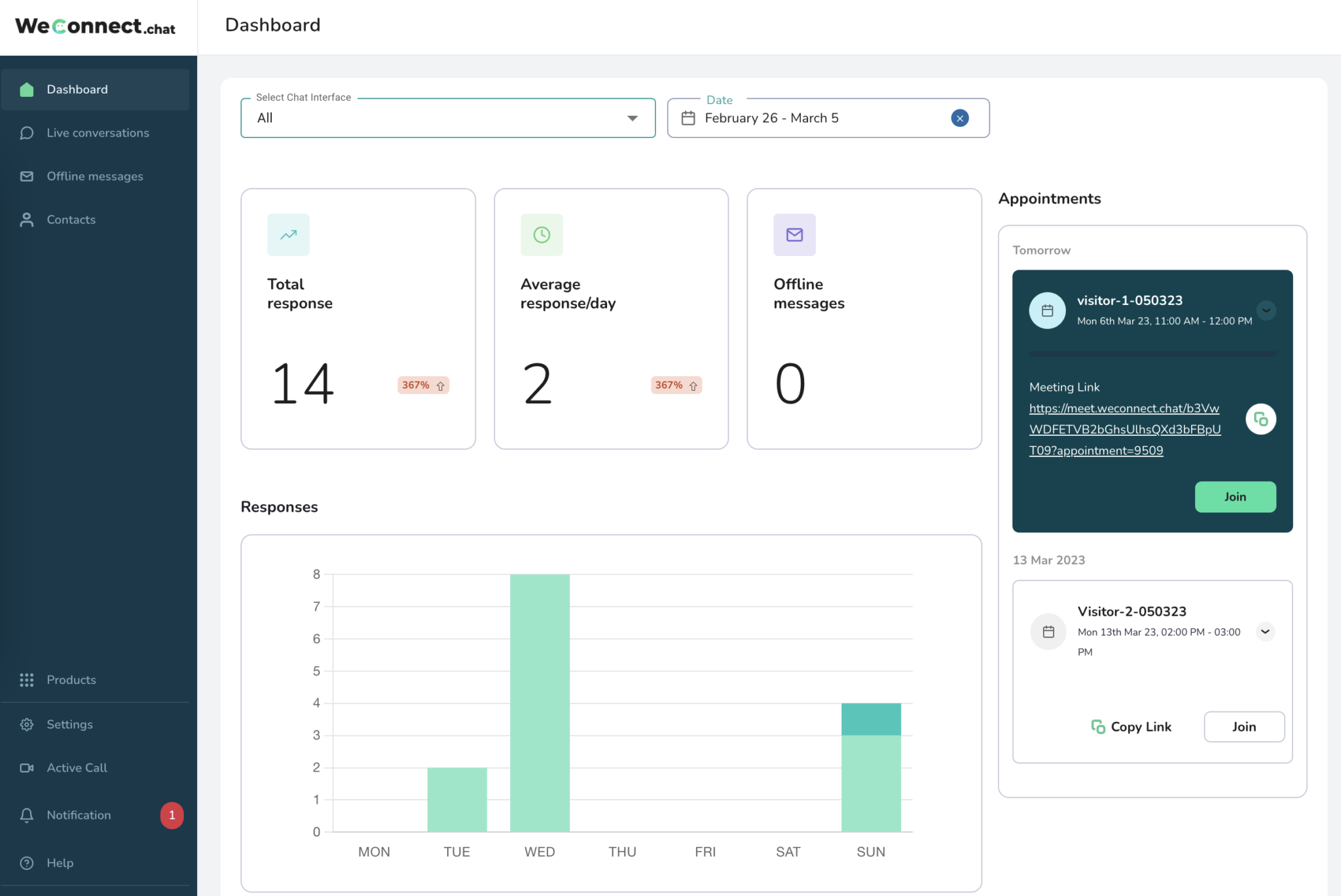 Live Conversations
Offline messages
Contacts